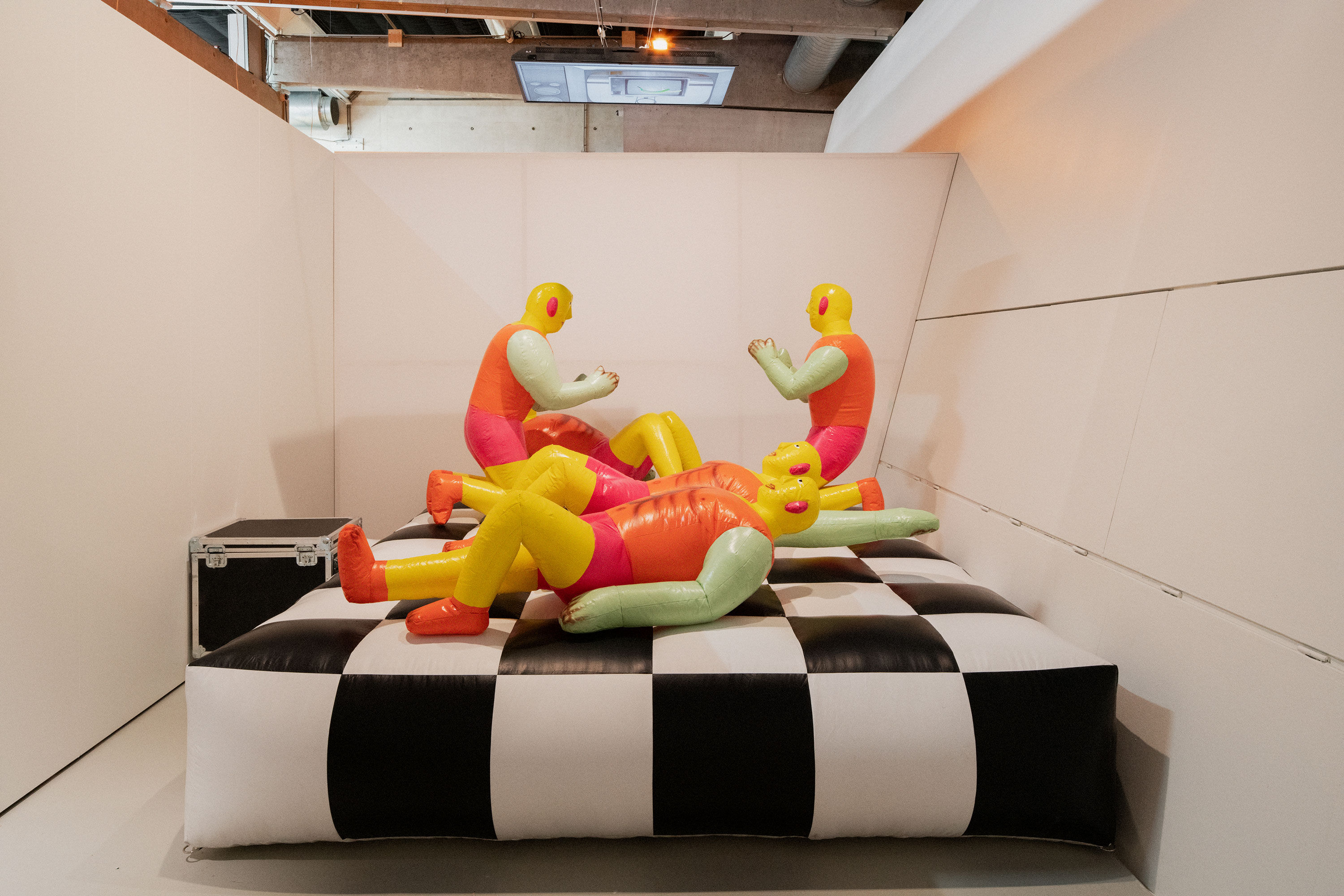 Curator/
Marina Otero Verzier

Assistant curator/
Katía Truijen

Contributors/
Amal Alhaag, Beatriz Colomina, Marten Kuijpers, Victor Muñoz Sanz, Simone C. Niquille, Mark Wigley

Extended programme/
Jane Chew and Matthew Stewart, Northscapes Collective (Hamed Khosravi, Taneha K. Bacchin and Filippo laFleur), Noam Toran, Giuditta Vendrame, Paolo Pattelli, Liam Young.

Exhibition design/
Raphael Coutin

Graphic design/
Hans Gremmen


Production/
Landstra & De Vries

Date/
21 decembre 2018
10 march 2019

Location/
Zaal 2, Het Nieuwe Instituut, Rotterdam NL
From the success of the exhibition in Venice, the decision was taken to bring the exhibition Work, Body, Leisure in a new set up at Het Nieuwe Instituut, Rotterdam

With the title WORK, BODY, LEISURE, the Dutch Pavilion at the 16th International Architecture Exhibition of La Biennale di Venezia addresses the spatial configurations, modes of living and notions of the human body engendered by disruptive changes in labor ethos and conditions. The project, commissioned by Het Nieuwe Instituut and curated by Marina Otero Verzier, includes contributions by a group of architects, artists, designers, historians, musicians and theorists selected by the curatorial team and through a number of open calls. This collaborative endeavor seeks to foster new forms of creativity and responsibility within the architectural field in response to emerging technologies of automation. A domain of research and innovation that, despite its ongoing transformation of the built environment and bodies that inhabit it, is still largely devoid of a critical spatial perspective.

#LOCKER ROOM
Welcome to the Netherlands, a testing ground where the future of labor has been and continues to be reimagined. For centuries, its physical landscape has been meticulously shaped and designed by human-machine enterprises. So has its societal structure. An emphasis on work and discipline over leisure manifests in its architecture, from the scale of the territory to that of the bed. The locker is an interface between the laboring and the non-laboring self, if any distinction between the two remains today. The lockers in the exhibition chart a journey through a series of architectures in the Netherlands and beyond in which bodies are categorized and transformed: offices, playgrounds, farms, factories and virtual spaces, windows, beds, and doors. Scenarios that look familiar—if rarely accessible or seemingly banal—but are nevertheless at the epicenter of the transformation of labor.